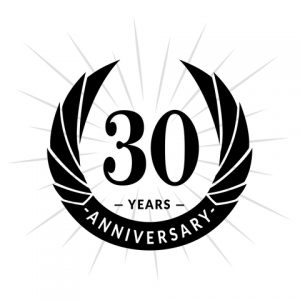 This month we are delighted to announce that we are celebrating 30 years in business.
SGS Systems was established back in 1991 by our director Simon Gennard, as a small business, based in Wolverhampton, West Midlands. Simon has continued to guide the helm of the business, with a passionate drive for security and commitment in supporting customers with improved security measures. Over three decades, his core aim has been to protect people and their property.
Our continual commitment is to help to improve the property security industry, on behalf of our customers. SGS Systems has sought to adopt, introduce, and test new security products and technologies throughout the years, to provide customers with the most up to date accredited security products available to them.
Today, our company has a great team of experienced security engineers and office admin support, who regularly provide security alarms, CCTV, fire alarms and security lighting support for both installation and maintenance, to protect commercial property owners and homeowners across the UK.
Finally, we would like to take this opportunity to thank everyone who has supported us, and we look forward to working closely with our customers to improve property security for many years to come.
To find out more about our home security and commercial property security services, or to speak to our team about your property security requirements, please see our website for more details.